White Howlite and Aventurine Bracelet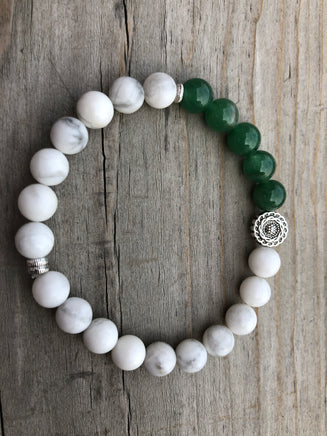 SALE
The guardian , good luck bracelet!!!
White howlite is said to be helpful in calming the mind and opening us up to insights. Is is an aid for insomnia. 
Aventurine has soothing energy and is recommended for working through unresolved issues. 
8mm beads 
Durable stretch cord
Fits up to 7" wrist
Natural stones may vary in size, shape and colour.