Energy cleaning crystal candles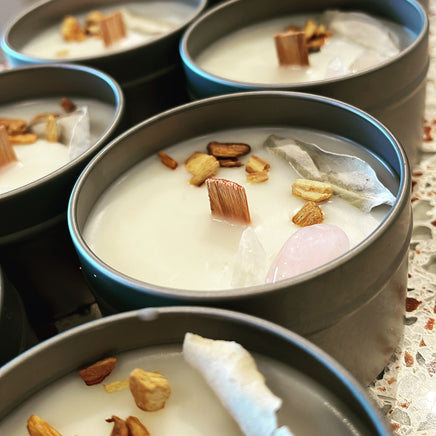 Candles made specifically to smudge and cleanse the energy in a space. Includes mini gemstones , and include clear quartz, white sage leaf, Pablo santo crumbs, soy wax and either a Calming essential oil blend or Awake essential oil blend. 



once essential oil
 lend is chosen you can request a 2nd mini crystal but are not guaranteed it is available and a random selection will be sold to buyer.  
250ml tin