Bronzite & Citrine Gemstone Bracelet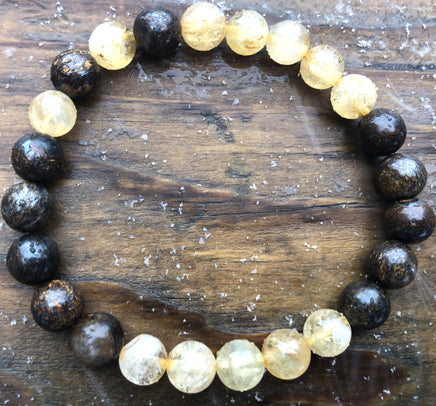 Grounding, Protection, Energy & Light!
Bronzite is about confidence. Protective and empowering the courage to follow through on actions. Sends negative energy back to the sender, and helps to alleviate self doubt.
Citrine is a bright energetic stone that shines happiness and joy. Citrine is a type of transparent quartz made up of silicon dioxide, also found within the human body, thus why it easily resonates with our natural energy.
Beads 8mm
Durable Stretch Cord - Fits up to 8" wrist
Natural stone beads will vary in size, shape and colour