Red Suspended Copper Agate & African Howlite Gemstone Bracelet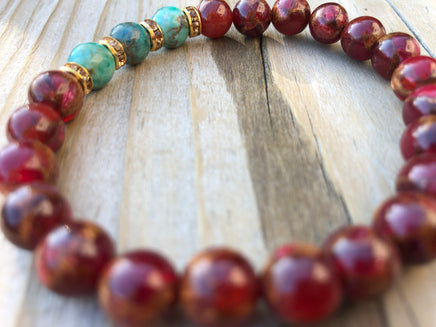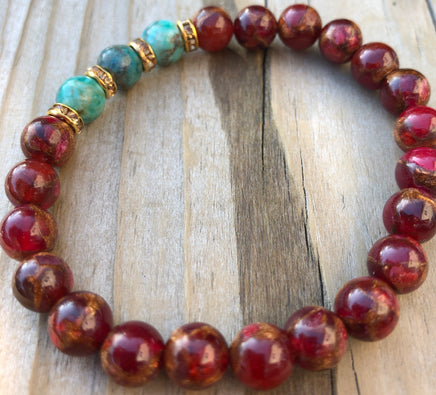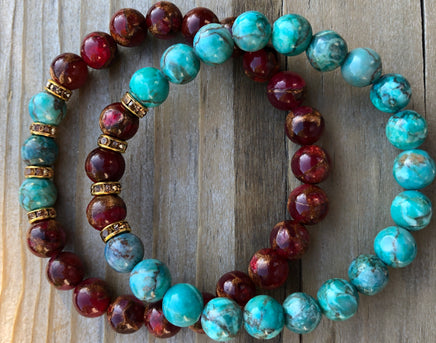 Grounded Energy Flow!
Brining emotional, physical and intellectual balance. A soothing and calming stone that facilitates acceptance of ones' self. 
Copper is known as the lucky metal, as well as the healing metal. It is the conductor of the spiritualist's belief system. It conducts spiritual energy back and forth between individuals, crystals, auras, and the mind and spirit world. Any stone with Copper in or around it, is said to have enhanced properties.
As a conductor or energy, when used with earthly crystals...they become intensified. Copper is thought to assist the body with repairing tissues, oxygenating the blood, easing arthritis, strengthening the female reproductive system and increasing vitality.
Howlite is also an extremely calming stone. It stills the mind and allows for sleep or meditation.
Beads 8mm
Durable Stretch Cord - Fits up to 7" wrist
Natural stone beads will vary in size, shape and colour