Rose Quartz / Rhodonite Charm Necklace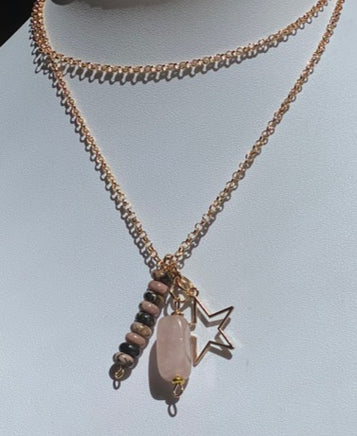 Rose Quartz is the stone of universal love. It restores trust and harmony in relationships, encouraging unconditional love. Rose Quartz purifies and opens the heart at all levels to promote love, self-love, friendship, deep inner healing and feelings of peace.
Rhodonite is an emotional balancer that nurtures love and encourages the brotherhood of humanity. It has the ability to show both sides of an issue.
Rose Quartz tumbled piece 1.75cm long
Total length 14' stainless steel chain - gold